About Wing Hall Estate
Wing Hall is a beautiful Victorian country house, in the heart of England's smallest county, Rutland.
Built between 1885 - 1891 by Edward Worrall (a Victorian gentleman whose family made its fortune developing a technique for dyeing velvet), the Hall is a striking home overlooking picturesque valleys and countryside.
As is often the case, the cost of maintaining a grand English house can be daunting - but thanks to the hard work of the family, Wing Hall is still a home. The income generated through the commercial activities helps maintain the house and continue a tradition which is increasingly rare.
The diversification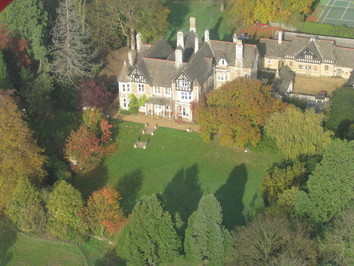 of the Estate is crucial for its continued survival as a family home. Moves to gently develop the campsite and fishing lakes have all proved popular and successful - demonstrated by the loyal 'regulars' who return season after season (to whom, many thanks!).
Wing Hall Estate also offers a seasonal Farm & Village Shop, specialising in local produce, sourced from carefully selected partners in and around Rutland.
Central to any development is the belief that this is a relaxed country retreat for our many guests, and as such any development is in keeping with the surroundings and has minimal environmental impact.
However, part of the charm of Wing Hall is the welcome for any guest - first time visitor, or regular. It is a very special place; we hope you agree!