Wing Hall Shop
As the season winds down, Wing Hall Farm Shop is opening with reduced hours on weekends only.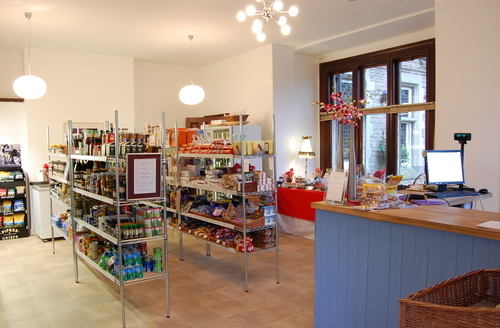 Wing Hall Farm & Village Shop is for the use of guests at Wing Hall, along with the local community
The Farm Shop offers specially selected suppliers from Rutland and neighbouring counties, focusing on quality, local produce - low 'food miles' and animal welfare.
Among the produce available is an array of freshly-baked breads, delivered daily, from the
Hambleton Bakery
winners of this year's Britain's Best Bakery competition, cooked ham, pork pies, lamb and pork chops, sausages, rib-eye steaks and beef burgers all from Leicestershire. Our range of dairy products. which includes both organic and standard products, is, wherever possible sourced locally, tastes delicious and is well-priced.
We also have daily newspapers (and magazines to order), freshly-baked cakes, fresh fruit andvegetables along with a range of
wines, beers and spirits.
Additionally, we stock everyday 'basics' - meaning many of our camping guests never leave the site during their stay!


If you need to contact us, enquire about stock, ordering or prices, please e-mail us at:
winghall189l@aol.com
or telephone the shop on 01572 737090 (during shop hours)
We accept Visa, Mastercard, Switch and Visa Debit plus American Express cards for any purchases over £10 and can offer cashback (on debit cards).